Order Online, Pick Up In Store!
DID YOU KNOW:
You can order online and pick up in store?

You certainly can! There are a few reasons our customers prefer to pre-buy their products:

Save Time: Buy online at your convenience, and your juice is ready and paid for! A great option for when you need to pick up juice after a long day of work, and don't want to wait!

Online Only Sales: They might want to get the online-only sales, but not have to pay for, or wait for shipping!

Make Life Easier On Your Spouse: Maybe your spouse is willing to pick up your products for you, but they don't know your juice, or your nicotine level! All they have to do is drop your name, and your order can be picked up!



So, How's It Done?

1.) Head over to RemedyVapor.com and fill your cart! Once you have your order selected, go to your shopping cart (as you will see, our cart reflects the huge 20% off SITEWIDE sale we are running today! Your discount is applies AUTOMATICALLY in the cart!):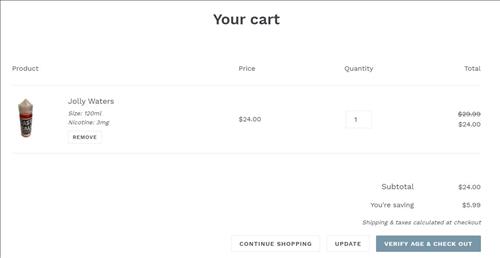 2.) Verify your age, with our easy verification process, and enter or verify your shipping address (this depends on if you have an account with us, or are checking out as a guest):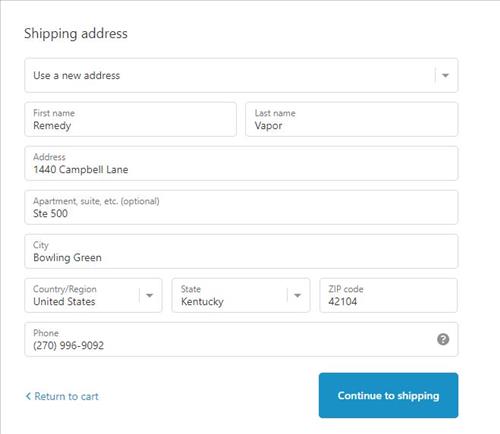 3.) Select "Continue to Shipping", and then select the store you wish to make your purchase from!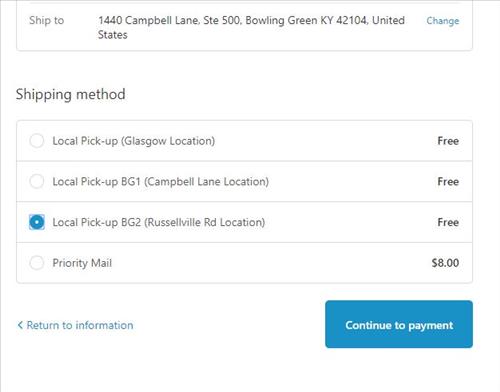 4.) Just enter your payment info! We accept credit cards and PayPal!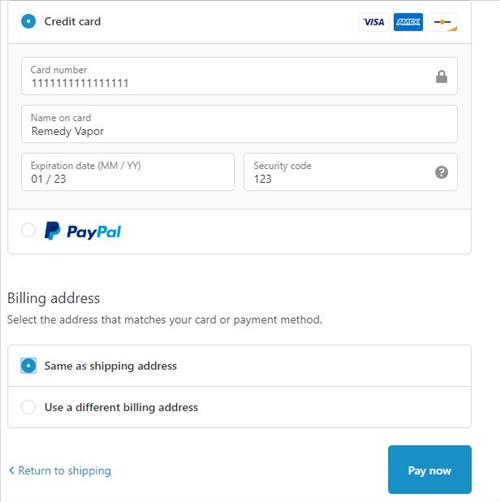 5.) Stop in store and pick up your juice! 
**IMPORTANT** Be SURE to bring your ID with you whenever you walk into our stores, and be ready to be carded!


That is IT! Now you are ready to save time AND money! And remember that 20% off sale? It ends TODAY, so be sure to get your orders in!